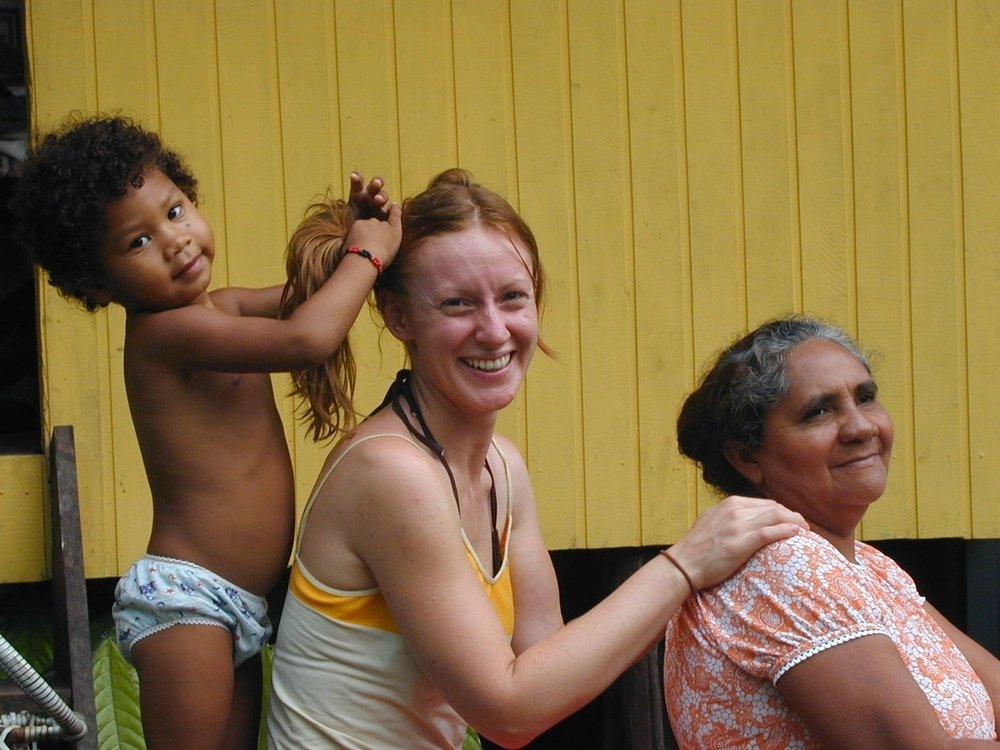 "IT IS THROUGH EXPLORING AND HONOURING OUR DIFFERENCES THAT WE ARE ABLE TO IDENTIFY AND CELEBRATE OUR SIMILARITIES."
-Wanbli Chante Wi
Learning about Aboriginal culture is not just about learning the history of our people or how we bead, drum and dance. It is not just about learning about the ravaging effects of the colonizing process, addictions and residential schools.
Cultural competency also entails a demonstrated knowledge of the social structures of a people, as well as being able to competently navigate the nuances of everyday communication and understanding. It is knowing the cultural values of a people and using that knowledge as a framework through which to successfully relate to one another.
Why become culturally competent in relation to Aboriginal people?
to improve communication, understanding and relations with your aboriginal clients/patients/students/co-workers and community members
improve work performance in meeting your goals in companies or situations where you need to successfully navigate relations with First Nations people
enrich your life/workplace/classroom with opportunities that can present themselves when individuals or members of a nation feel respected
help make the world a better place for our children by helping to counteract racism and help ensure that all Canadians enjoy the same civil rights and liberties
to better identify the many faces of racism in order to better be able to effect positive change in our world
to enrich your own inner worldview and perspectives which leads to healing self and others
Cultural competency training for Educators, Professionals and Organizations is available throughout the year.  We offer themed workshops that are taught hands on and close to nature at our outdoor center in Vallican, BC.
Call for more information or to book your group today!
All educational programs, ceremonies and activities are done in collaboration and with full sanction by our host nation, the Sinixt.
TRADITIONAL ABORIGINAL LAND-BASED LEARNING FOR EDUCATORS
The British Columbia Ministry of Education is introducing some wonderful changes in the mainstream curriculum of our Educational System across the province. As a result of these changes, teachers and other educational staff are mandated to implement Traditional Aboriginal Worldview and Perspectives throughout every subject in school curriculums, utilize land-based, place-based experiential learning in their classrooms and instruct their students in core competencies such as: positive cultural identity, personal awareness and social responsibility, creative and critical thinking, positive and effective communication etc.
The new curriculum was created by the marriage of the Ministry of Education and the First Nations Education Steering Committee.
A few facts about the new curriculum:
it is based on our ancient traditional Aboriginal pedagogy
First Nations people have been using this way of learning and teaching successfully for thousands of years.
Core competencies are already deeply embedded in our traditional cultural pedagogy and are an essential element of the manner in which we teach.
Let us help you successfully embrace the new curriculum with confidence, joy and enthusiasm and support!
We at Four Nations Coalition of Indigenous Medicine invite all educators, teachers, educational administrators and support staff to join us in our Traditional Land-based Learning Programs for Educators.
Come join us and let us collaborate and usher in a new era with Four Nations:
"saving the future, one child at a time!"