We've Got You Covered with Covid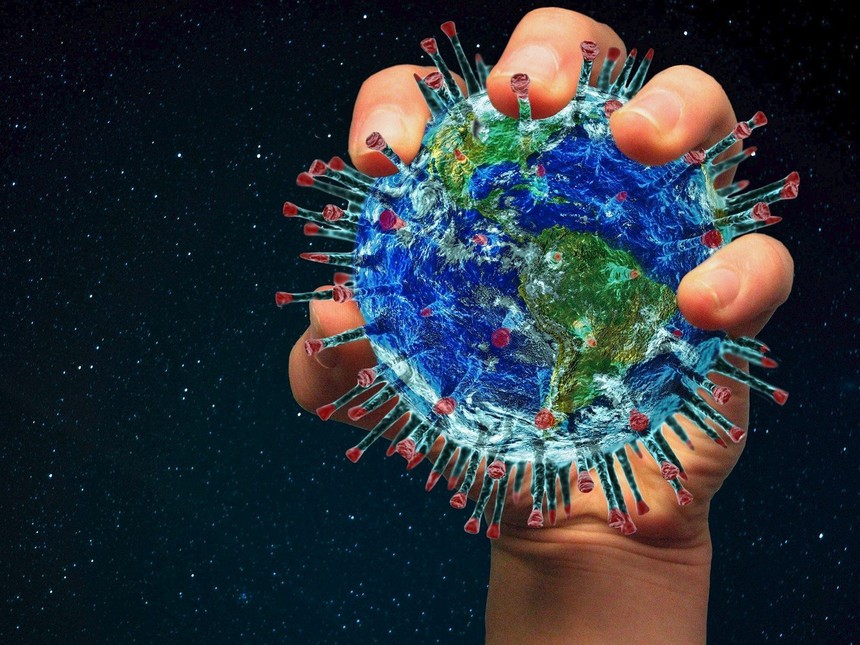 Well, these sure are unprecedented times! We at Four Nations strive to offer exceptional content and quality in our program offerings and we want you to know that this continues as we meet the challenges of serving our community at this time. We want to share with you all our Covid 19 safety plan, in accordance with provincial regulations and Work Safe BC, so here it is folks!
Firstly, let be real; please understand that we can only reduce risk factors, not eliminate them and that we have spent a great deal of time considering the risk to reward ratio of offering programming under these circumstances in our community. Four Nations has researched provincial guidelines, studied other camp and outdoor education facility protocols, and privately consulted with an author of multiple covid-19 safety plans for clinical settings with infectious disease transmission training. We strive to foster resiliency in difficult times, not react to fear, and retain a balanced and realistic approach to offering programming for our community. We will be mindful of physical distancing, but not require it at every moment given that our location, pre screening, hand hygine and outdoor learning environment mitigate many high risk factors already. We are committed to supporting community members in adapting to the changes in our society this pandemic has inspired by focusing on ways to connect, play, learn and enjoy our natural world and one another safely. We are considerate and sensitive to the trauma incurred by indigenous peoples of Canada from historical outbreaks of infectious diseases and are mindful of those who may be in contact with elders and or persons with immune compromised situations. We also honour mask exemptions if needed. Our guidelines strive to strike a healthy balance considering these factors as well as the emotional, mental, spiritual, and physical well being of everyone in our community.
Here are a few of the measures we are taking:
-smaller class sizes
-pre class screening for cold or flu like symptoms in all participants.
-primarily outdoor environment, allowing for more space and clean fresh air
-sadly, we wil not be encouraging participants to share food, but we will be sharing dreams, ideas, visions, and accomplishments!
-a warm, inclusive and welcoming environment for kids and families with varying Covid-19 safety practices, encouraging respect of different personal boundaries once the basic class requirements for safety have been met. (i.e. if you wear a mask, great, if not thats ok too.)
If you have any concerns or personal preferences/safety considerations you would like to discuss prior to enrolment in any of our programming, please feel welcome to contact Jessica at 250-226-6702.
Below is our full Covid Safety Plan as required by Work Safe BC:
Covid-19 Safety Plan for 4 Nations Coalition of Indigenous Medicines
Step 1. Assessment of risks at our workplace
All current programs occur outdoors or in buildings with their own covid safety plans.
– Areas where people gather: entrance ways, picnic tables
-Job tasks / processes where people are in close contact: helping young children with coats, etc. or first aid situations
-tools/equipment shared: craft supplies, sports equipment
-surfaces that people touch: outhouse , picnic tables, door handles when indoors
Step 2. Implement protocols to reduce the risks
-When working outside, our best efforts to offer programming where social distancing can be maintained will be made. If there are circumstances where this cannot be done staff and participants will be asked to wear masks. When indoors (at schools, community halls, in clinic, etc. ) the hosting party's covid safety plan in place will be adhered to.
-Have hand sanitizer available and visible at entrance and at tables or shared activity spaces.
-when in close contact with participants/staff, wear masks
-offer individual packages of craft supplies and/or sanitize sports equipment before and after use.
-encourage children and adults to clean hands on arrival, after using the toilet, and eating.
– we will limit the number of program participants to under 20 for outdoor activities (or whatever the current number of participants are allowed according to current covid-19 provincial regulations, or to the class size permitted by the school district if we are working with an already established class), and to the requirements of the hosting organization or building as long as they adhere to current provincial covid-19 safety regulations.
– if possible we will consider offering programming via zoom.
List the rules and guidelines that everyone in the workplace has to follow to reduce the risk of person-to-person transmission. This could include things like using one-way doors or walkways, using single-use (disposable) products, and wiping down equipment after use. Consider creating pods of workers who work together exclusively to minimize the risk of broad transmission throughout the workplace.
If this information is in another document, identify that document here.
– cleaning of any comunal equipment will be done after each use
– individually packaged craft supplies will be provided when applicable
– wash hands on arrival, after eating and after using the toilet.
– when in an indoor space, follow the host's covid safety plan.
Who will use masks?
What work tasks will require the use of masks?
How have workers been informed of the correct use of masks?
If this information is in another document, identify that document here.
-masks will be used when in close proximity to others, ie. helping a child with winter clothing, or if administering first aid.
Provide information about your cleaning plan. Specify who is responsible for cleaning, the cleaning schedule, and what the cleaning protocols will include (e.g., which surfaces, tools, equipment, and machines). If this information is in another document, identify that document here.
-whomever is leading programing is responsible for wiping down outhouse surfaces and common area surfaces (ie. picnic tables) after each program day/ group.
-if using an indoor location the program facilitator is responsible for following the guidelines for cleaning implemented by the host. (ie. school or community hall)
Step 3. Develop policies
-if any facilitator of staff member or participant has experienced any of the following they will be prohibited from engaging in programming or working:
Had any Covid 19 symptoms they must not participate or come to work (staff must self isolate for 10 days)
Been identified by public health as a close contact of someone with covid-19
Been directed by public health to self isolate
Arrived from outside of canada (must self isolate for 14 days and monitor for symptoms
-visitors will be asked to social distance where applicable
-Our staff have or will review the OFAA protocols before working
– we do not require a working alone policy, a work from home policy or a violence prevention program, however will revisit these yearly to determine if our requirements have changed.
– anyone feeling ill working at or attending programming should alert the facilitator immediately, even if they experience mild symptoms. Any person feeling unwell will be monitored, given required first aid and a mask and social distanced from others until pick up or further necessary care can be arranged.
– any areas that an ill person comes into contact with will be sanitized.
Step 4. Develop communication plans and training
-if we contract or hire a worker they will be made aware of where to access this document and any other training materials required and will be expected to read through and bring up any questions with Jessica Bamford.
-where possible signage will be posted according to worksafe bc's guidelines.
Step 5. Monitor your workplace and update your plans as necessary
-if an outbreak of covid-19 occurs at a location where we have offered programming we will do the following:
Determine who was present, and inform those present that they may be at risk of transmitting covid-19. Inform public health authorities if they are not already aware.
Ensure that any staff members present self isolate for the time frame required by local health authority.
Identify if the correct procedures already in place have been followed
Identify if we could have done anything to further mitigate risks
Amend our covid-19 safety policies to address any areas where those risks may be mitigated to enhance our workplace safety in the future, learning from mistakes and problem solving to continually improve the wellbeing of our staff and customers.
Consider if there is any need to make amends to participants as a result of any possible negligence.
Maintain contact with public health authorities to ensure proper protocols are followed.
-If any business partner or worker has any health or safety concerns they can alert Jessica Bamford or Kathryn McCooeye and we will address concerns and if needed call a council meeting.
Step 6. Assess and address risks from resuming operations
Any new staff must be made aware of our Covid-19 safety plan
All current staff and partners will read this document and stay abreast of any changes to it.