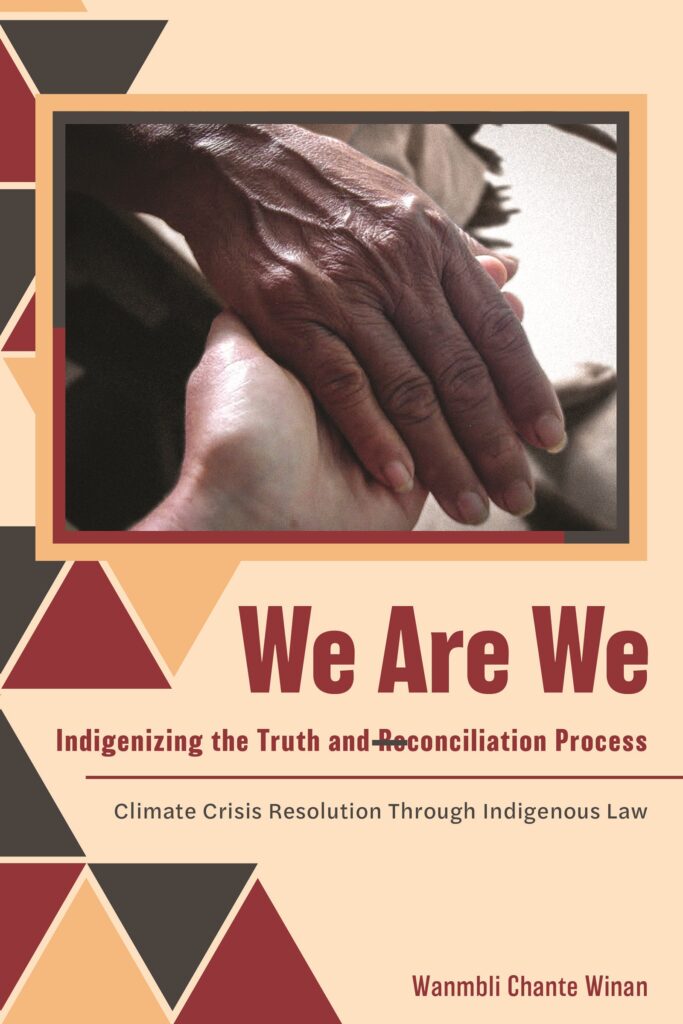 Check with your local bookstore or order online:
This is a book of hope.
As we sit on the brink of extinction due to our creation of the climate crisis, We Are We is an instruction manual on how all of us can reconcile with our Mother Earth and save the future for our children. It is a tall glass of water in a long drought! Wanmbli Chante Winan provides insights into Indigenous cultures, their essential Traditional Laws, and how these Ways of Knowing can be used as a platform from which to create Truth and Reconciliation with the First Peoples of this continent now called Canada.
We Are We: Indigenizing the Truth and Reconciliation Process – Climate crisis resolution through Indigenous Law is a must read for everyone who wants a starting place in learning practical solutions to very complex problems.
We Are We is a gift, promise, and hope for future generations.
Hardcover, paperback and e-book digital version available HERE!
Looking for a deeper dive? Download accompanying workbook on the Four Nations site shortly. Need custom support for your organization? We offer a 4-Week Professional Development Program for companies, cooperatives, non-profits and government looking to implement the TRC's Calls to Action.