Earth Culture Club Fall 2021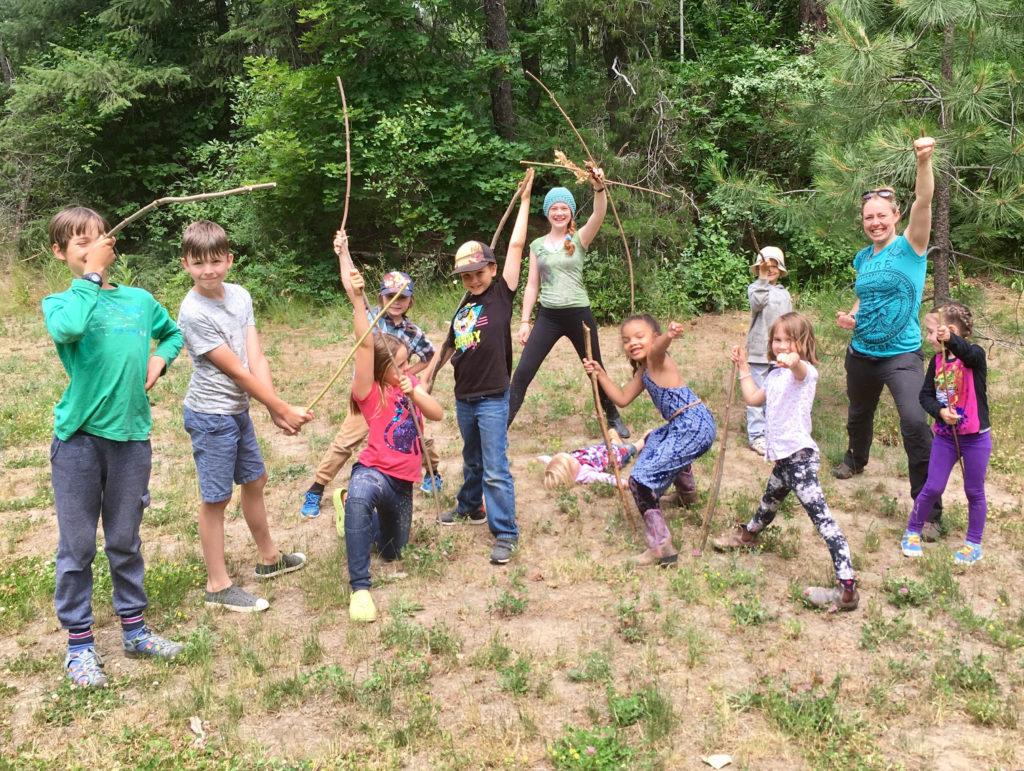 October 22, 2021 - December 10, 2021




9:30 am - 12:30 pm
IMG_7636Earth Culture Club nourishes your children in mind, body, spirit and emotions, through stories, play and adventure! 
In these unprecedented times, we welcome your children to play and explore nature in healthy ways, offering smaller class sizes and an amazing outdoor learning environment at the Sinixt historical village site in Vallican, home to a reconstructed pit house!
Our fall session's theme is "Wolf Medicine" and will focus on exploring community and working together.  We will learn all about wolves themselves and learn about the medicine that they bring into our world, including attributes such as loyalty and leadership, and skills such as tracking, and awareness of self, others and environment. All of this ancient wisdom will be wrapped up in  fun, creative games, crafts and grand adventures in the woods!
For: Children ages 5-9
When:  Classes run every Friday from 9:30am-12:30pm for 8 consecutive weeks October 22- December 10, 2021
Where: The Sinixt pit house historical site in Vallican (35 min from Nelson/ Castlegar)
Investment: $255.00/session
Our Covid Safety plan details:
-smaller class sizes
-providing each child with an ECC personal adventure pack which includes individual crafting supplies and hand sanitizer which will be handed out to the children each week, and handed back in at the end of class to be cleaned and refilled ready for next week's session.
-pre class screening for cold or flu like symptoms in your child and in your family unit. If you, your child or anyone you have been in close contact with are unwell please stay home and get well so we can have more fun next class!
-primarily outdoor environment, allowing for more space and clean fresh air
-sadly, we wil not be encouraging children to share food, but we will be sharing dreams, ideas, visions, and accomplishments!
-a warm, inclusive and welcoming environment for kids and families with varying Covid-19 safety practices, encouraging respect of different personal boundaries once the basic class requirements for safety have been met. (i.e. if you wear a mask, great, if not thats ok too.)
***please note that we can only reduce risk factors, not eliminate them and that we have spent a great deal of time considering the risk to reward ratio of offering programming under these circumstances in our community. Four Nations has researched provincial guidelines, studied other's camp and outdoor education facility protocols, and privately consulted with an author of multiple covid-19 safety plans for clinical settings with infectious disease transmission training. We strive to foster resiliency in difficult times, not react to fear, and retain a balanced and realistic approach to offering children's programming. We will be mindful of physical distancing, but not require it at every moment given that our location, pre screening, hand hygine and outdoor learning environment mitigate many high risk factors already. We are committed to supporting families in adapting to the changes in our society this pandemic has inspired by focusing on ways to connect, play and enjoy our natural world and one another safely. We are considerate and sensitive to the trauma incurred by indigenous peoples of Canada from historical outbreaks of infectious diseases and are mindful of those who may be in contact with elders and or persons with immune compromised situations. Our guidelines strive to strike a healthy balance considering these factors as well as the emotional, mental, spiritual, and physical well being of everyone in our community. If you have any concerns or personal preferences/safety considerations you would like to discuss prior to enrolment, please feel welcome to contact Jessica at 250-226-6702.