HEAL WITH US. PRAY WITH US.
The journey to health is written on our hearts, in our DNA, in the faith of those that love us and can see our truest potential, even when we are blind to it ourselves. It is written in our spirits, encoded by the Creator, ensuring we are provided with the gifts, the talent, the power and the assistance needed to overcome obstacles on our joyous paths.
Wellness happens when we are in harmonious balance with our thoughts, feelings, bodies and spirits as well as our environment and others. When we are able to co-create healthy relationships, and contribute to our community in meaningful ways that fuel our gifts and passions, and when we feel connected to something greater than ourselves.
At Four Nations we offer a variety of creative avenues that support you in awakening to your most vibrant self. We are here to serve during all of life's most profound transformations!
Re-Indigenizing Ourselves: Advanced Decolonization for Indigenous People
This educational package takes Indigenous participants to a deeper level toward recovering themselves, communities and their nations from the impact of colonization. Colonization is a disease and for us to be able to recover from it as a People, we need to first engage in a process of diagnosing the depths of our individual and collective trauma. In this course, you will explore the ancient history of colonization on ancient European Earth-honouring cultures, and how they brought those violent and oppressive practices to Turtle Island and its First Peoples.
After unpacking these concepts, discover what decisions and actions you can take today for the healing of your cultural identity, fostering forgiveness of yourself and others, and you will learn how to help cocreate a better world, for not only humanity, but for All Life. Full syllabus available HERE
Audience Pre-Requisites
This educational package is directed toward Indigenous people from Turtle Island who have moved past the introductory levels of their own decolonization journey and want to delve into their process a little deeper.
Participants are expected to enter this online Zoom classroom and be able to share a live online group space, and have good management of self, and personal emotional triggers in a group setting. Registrants will be interviewed to help ensure that this program is a good fit for their current stage in their healing journey.
Format: Remote delivery via Zoom: as COVID mandates lift, this course will be available in person as well
One three-hour class per week for 12 weeks (36hrs total), plus an estimated 2 hours of homework each week. Time of day for the classes will be dependent on the needs of each group of participants.
Maximum student capacity for Zoom classes: 10
Fee
Group packages available to purchase by Band offices, educational institutions, employers and health centres. Individuals who are not associated with an institution can form a private group of friends or colleagues and contact the facilitator regarding fees and payment arrangements. Discounts available for Elders, seniors and economically marginalized folk.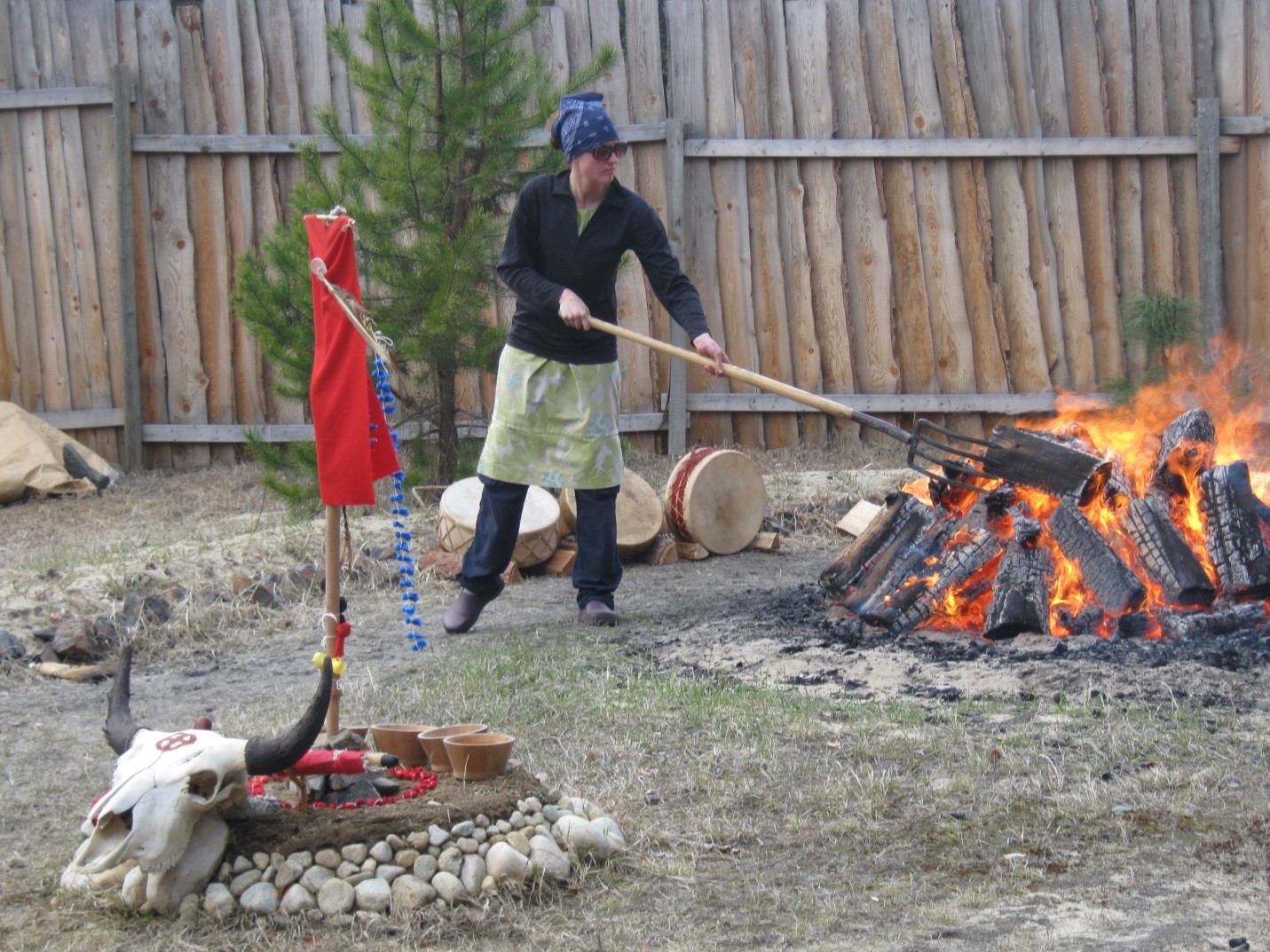 Individualized Services
Private healing sessions, doula services, house clearings, guided drum journeys and wellness workshops and retreats are offered by Jessica Bamford. Jessica is honoured to assist your in navigating your personal journey towards peace and well being through Indigenous healing wisdom and techniques, Healing Touch and Reiki.
If you are in need of holistic healing, support, direction, or inspiration on your life's journey, then Jessica is here to help. Indigenous Medicine personal healing sessions are 90 min. and utilize ancient techniques such as soul fragment retrieval, drum journeys, intrusive entity removals, and many others to support clients in resolving trauma, reconnecting, and living their best lives. Book your transformative session today! Contact 250-354-8487 or email jessbam@ournations.net to book your initial appointment or to inquire further. Online booking is available for returning client sessions on the Jane App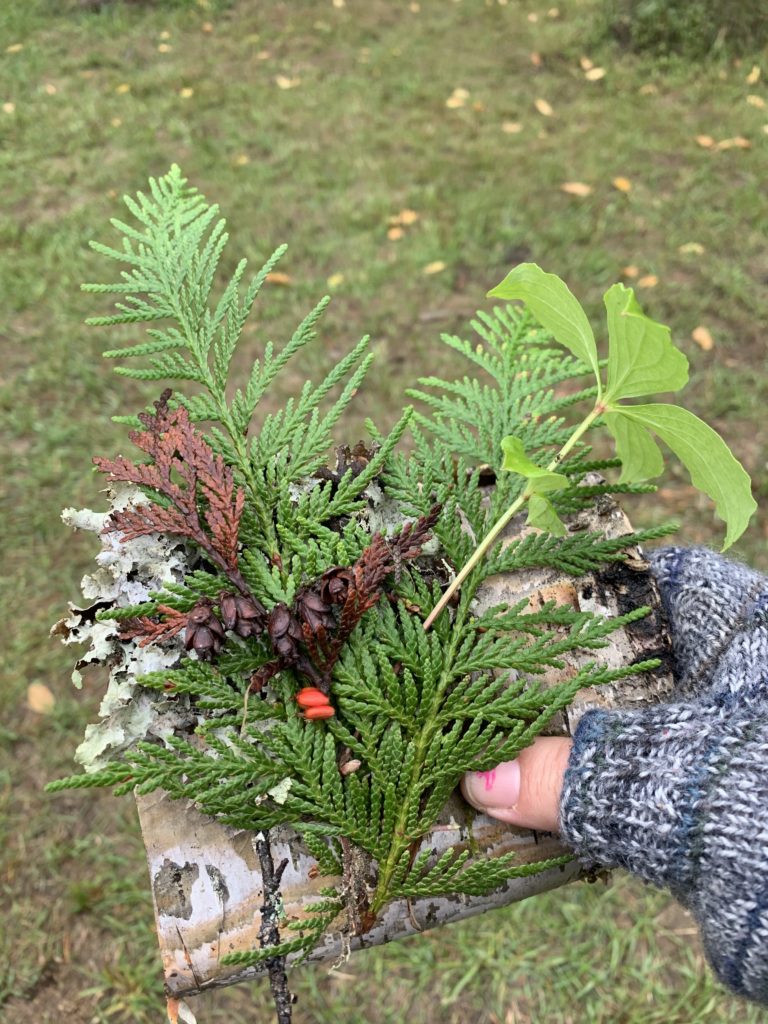 Online Healing Our Pain Group Program
(Customized for Your Nation)
8 week online Indigenous healing program, where participants meet once a week for 3 hours via Zoom. A Nation's Health and Wellness Centre can contract us to customize this content specifically your Nation and members. Participants will learn principles and practices of ancient Indigenous Ways of Knowing, exploring the commonality of healing practices of Indigenous peoples around the world. Traditional healing knowledge that is specific to each host nation (that purchases this educational package) may be presented by their own Elders and traditional Knowledge Keepers. In addition, the host Nation will be supported in embedding their own language into the class curriculum.
Using a virtual hands-on teaching model, participants will create one medicine tool per class:
Learn how to make your own cedar smudge stick
Construct a leather medicine bag
Carve and decorate your own cedar prayer/intention stick to help manifest your good prayers
Create charcoal/salt bundle with which to wipe the heavy energy of grief off yourself and family members
Experience increased positive self-esteem around being an Indigenous person
Learn about plant medicines to boost immune systems and prevent flus and colds
Learn quantum(spiritual) principles to manifest a healthy and good life for yourself and family
This healing program focusses on cultural and language reclamation as a foundation thru which to help heal individuals, communities and nations. While we deal with serious issues in this program, we also share laughter, stories and mutual encouragement while working to change our lives. Cultural and personal pride replace shame and has been proven to help diminish and prevent:
Addictions
Self-harm and Suicide
Domestic violence
Poverty
Family/Community conflict
Disease stemming from poor diet and substance abuse
Help people dealing with chronic or long-term health issues
While we deal with serious issues in this program, we also share laughter, stories and mutual encouragement while working to change our lives.
For a free consult about contracting Four Nations to bring this virtual program to your community, contact Kat McCooeye by email or phone 250-551-6255
Testimonials
"First off thank you so much for the beautiful work that you do and for holding the space. I am feeling SO much better today. And have already been so productive. I feel way lighter and in tune and it feels great!! You have an incredible sense as to what needs to be worked on and shifted and you so beautifully hold the space for all of the necessary transformation to take place. Thank you so much ❤ I really honour you and your work and am so grateful for the transformation unfolding in my life because of it."- Anya
"Thank you Jessica for all you have done for me. I am feeling very good. My feet are feeling grounded. My legs are feeling stable. My womb is empty of worry. My heart is feeling love. My lungs and throat are breathing open and clear and my mind is feeling peace. It's been a very long time since I have felt many of these emotions. I am embracing them. Thank you." -Past Client
"Jessica, I just wanted to say to you again, that I so appreciate all of your insight, wisdom, and skills. I felt so pleased and uplifted when I got home from the session! You are compassionate, unique and one of a kind in what healing you have to share with people like me who are seeking answers. It feels deeply spiritual and is unlike any other healer I have seen or heard of." –Gloria
"Thank you for today. I just want to laugh and laugh and thought I'd share that with you." -Past Client
"I just have to tell you, I've had some major moments of realizing future possibilities already, and I just left your place an hour ago!! The first was pretty immediate after our session. I had an overwhelming sense of a whole new reality, full body chills, total freedom from my past and excitement for the freedom of my future … A future fulfilling my souls goals and dreams. Not much later, I started signing along to a love song I've sang many many times. But instead of singing it to that 'other person' I sang it to MYSELF! whoa! What revelation! lol 🙂 Things are very obviously coming together – I mean, I know you knew that, but I just wanted to share some of the synchronistic "Ah Ha's" taking me further down my authentic path. And I want to thank you again, from the bottom of my heart and soul for leading me back to that path. YOU ARE AWESOME! … And all your Spirit Guides and Helpers too, to them I also send my greatest gratitude." -Kari
PS – I am in a zone of celebration and I imagine you are too – because I know you invest as much or more than your clients into the work you do with them. I also imagine you hold confidentiality high on the list of ethics in your work. But I just want to say, in the name of celebrating, today & in the future to benefit others, you have my permission to share my story. Namaste Jess Wow what shifts! Could not have done it with you and your team (the spirits)! Words cannot say my gratitude!" -Steph
"Jessica has an incredible sense of what needs to be worked on and shifted and so beautifully holds the space for all of the necessary transformation to take place." -Past Client